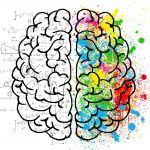 With the advent of what is being called the 'Fourth Industrial Revolution' (the emergence of commercial Artificial Intelligence) all of the most credible research organisations are speaking loudly about the value of emotional intelligence skills as THE core differentiator for individuals and organisations in an AI-enabled world.
Harvard Business Review recently said "The rise of AI makes Emotional Intelligence more important…skills like persuasion , social understanding, and empathy are going to become differentiators as artificial intelligence and machine learning take over other tasks," and the World Economic Forum has identified Emotional Intelligence as one of the key skills for success from 2020 onwards.
WHO IS THIS MASTERCLASS FOR?
As a coach, consultant or trainer you'll increasingly find your clients looking for guidance on this critical competency for employees at every level in their organisations – especially in leadership and management roles.
This practical session is designed specifically for those interested in learning more about emotional intelligence and how it can transfom workforces. If you're an in-house or independent coach, consultant, trainer or manager responsible for developing teams, leaders and individuals, this class is for you.
In this 90 minute masterclass you'll:
Learn about the deep research showing that Emotional Intelligence is a key competency for in an Artifically Intelligent future
Take part in 'The EI Experience' an interactive activity that outlines why understanding how you 'show up' is so critical
Learn about the neuroscience of emotions and why it is so important to successful interactions that we all learn to manage our own emotional responses and those of others
Discover how to trigger the brains of those around you into an engaged and receptive state
Dive into the deep research that shows the bottom-line impact of Emotional Intelligence at every level of the organisation – especially in management/leadership or customer facing roles like sales and customer service
Uncover what you need to know to effectively coach someone for enhanced emotional Intelligence
Why emotional intelligence is so critical today in the age of artificial intelligence
Get instant access to a complimentary Genos EI Assessment to understand how you currently 'show up.'
WHEN?
July 17th at 9am and 4pm BST (British Summer Time). SIGN UP HERE.
WHO?
Your Master Trainer: Deiric McCann
Deiric McCann is Head of International for Genos International, a world-leading provider of Emotional Intelligence assessments and training programs. He is responsible for 1,200 partners worldwide. He has an impressive corporate executive background with more than 25 years' experience working with multi-national clients worldwide to help them to get the very best from every person in their organisations. Author of Leadership Charisma and several other business books that emphasise the critical role of engaging people to achieve business success, his particular expertise is in helping clients and partners implement EI based solutions that deliver measurable Return on Investment – something he speaks upon regularly around the world.