 Become an Authorized Distributor and broaden your offering, expanding your partner & client presence.
Bring Genos Emotional Intelligence assessments and training offerings to your network
More than 1500 partners have already found their way to Genos and now… we're expanding worldwide.
We go to market through our partners and Genos Distributors are responsible for building and maintaining that network.
As a Certified Genos Distributor, you will earn substantial income by working with your existing partner network and by recruiting and certifying new partners in your country or area. What's more, you'll enjoy substantial margins on ongoing sales of our Emotional Intelligence assessments and training offerings to your partner and client network.
Benefits of being an Authorized Genos Distributor
Grow your business immediately and strategically
Earn substantial margins on both certification and ongoing sales of Emotional Intelligence assessments and training products
Best-in-class credentials in the EI space make Genos a no-brainer for prospects
Best technical credentials in the industry: peer-review case studies and a comprehensive Technical Manual
Differentiate yourself from competitors
Enhance your attractiveness to partners / associates
Superior support for Partners & Distributors including Genos Fast-Start Program and Genos University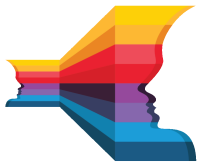 Interested to learn more?