 Become a Genos Executive Educator and enhance your curriculum with a range of proven executive programs
Differentiate your executive education program with powerful emotional intelligence assessments
As an abundance of research demonstrates its direct connection to bottom-line performance, Emotional Intelligence is becoming more popular with executive audiences than ever before.
Do you want to immediately supplement your curriculum with 6-week/month, 2-day, 1-day, or half-day programs on topics like The Mindful Leader, Leading Change with Emotional Intelligence, The Engaging Leader, or Leading with Emotional Intelligence?
For high-end executive education organizations, in-house or commercial, we have a uniquely attractive partner program, already proven with institutions like the Australian Institute of Management and McQuarie Graduate School of Management.
Benefits of being an a Genos Executive Educator
Save hundreds of hours of development by utilizing our proven Emotional Intelligence training program offerings
Prove the Return on Investment of your programs by using our integrated pre- and post- assessments
Brand our programs with your own information as you see fit as you see fit
Tap into a community of fully certified instructors worldwide – or have your current educators certified to deliver
Benefit from ongoing program development by Genos – adding new offerings at your option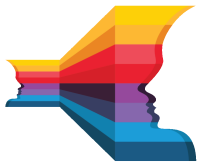 Interested to learn more?