This post is in the series of Genos Practitioner Spotlights, highlighting the great work of our Genos Tribe members around the world.

Fiona Walsh of Imagine Coaching, hosted a charity event to celebrate International Women's Day on March 8 2020. Over 70 women attended the luxurious Maryborough Hotel in Cork, Ireland for a wellness-themed afternoon tea. The event raised funds for Pieta House – an Irish charity focused on preventing suicide and self-harm. More importantly, the event highlighted mental health awareness. Fiona shared her story of postnatal depression after the stillbirth of her first child in 2010 and the difficulties she had in looking for help. 

Louise George of Douglas Yoga Centre started the proceedings. Louise talked about her battle with anorexia and how the eating disorder led her on a journey to become a yoga teacher. Louise guided the women through a mindfulness/meditation practice, which set the tone for the rest of the afternoon. 

Fiona Walsh, of Imagine Coaching spoke about the power of mindsets. She explained how we can achieve more if we change our mindset. As Henry Ford once said 'If you think you can, or think you can't, you're right'. She shared a personal story of her seven-year-old child, who was struggling to cycle up a steep hill to their home. She quoted Henry Ford and asked her child if she understood. Her child replied 'if I think I can't cycle up the hill, I'll never cycle up the hill, right?' Later that day, she cycled up the hill, she had changed her mindset and achieved her goal!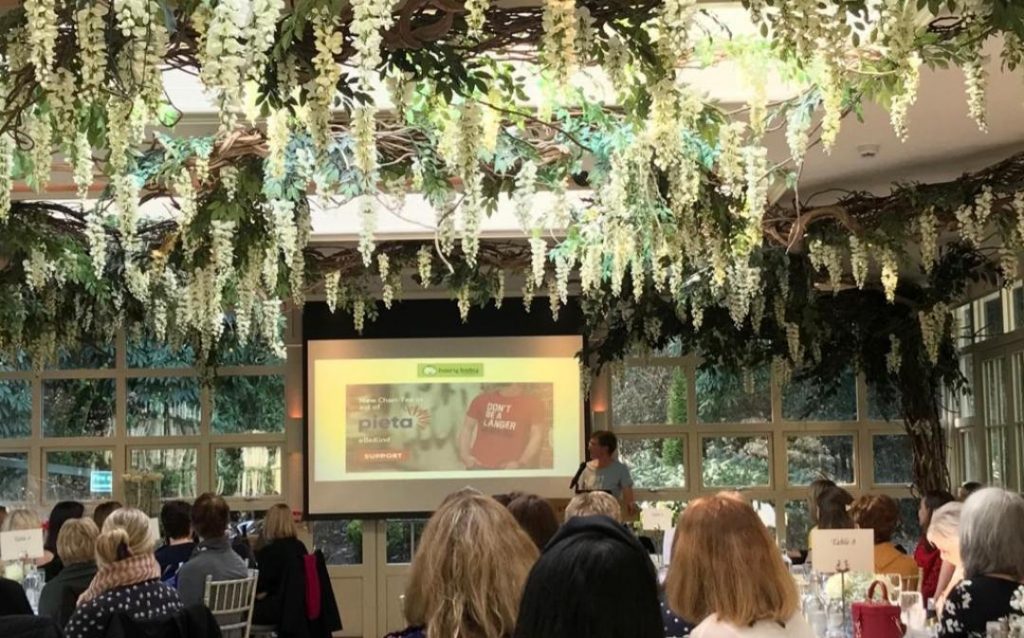 Martina Barrett, an Integrative Life, Weight Management and Motivational Coach, spoke about the mindset of weight management and entertained the crowd with her explanation of the five different types of eaters -addictive, emotional, habitual, ignorant and destructive. There was some irony, as the people indulged in afternoon tea straight after Martina's presentation.

Whilst the guests enjoyed afternoon tea, the highly acclaimed musician and member of the Cork Concert Orchestra, Aoife O'Donovan, played the flute. Marjo Curran provided an aloe bar where guests could sample aloe drinks and learn about the benefits of aloe vera.

Fatou Barry, a Career Consultant and Founder of Top of the Pile, presented Do what you love — Why you deserve to be happy at work. Fatou shared her story of how she became a career coach and what prompted her to start her own business. She challenged the audience to think about their legacy and ended with some excellent advice – be your own cheerleader and surround yourself with supportive people.

Eileen Savage, who gives Personal, Professional & Executive Coaching, presented on communicating for success. Eileen talked about the individual meaning of success and how communication with ourselves, i.e. our inner dialogue, can get in the way of our success. 

The event was a huge success and raised over €2,000 for Pieta House. 
Congratulations to Fiona and team for supporting a great cause and sharing their stories.
If you'd like to contribute to the great work of Pieta House, you can learn more about donation or contribution here.