We are all facing challenges in our lives right now, some a lot more than others – everything made worse during a global pandemic. The past year has been especially difficult for so many around the globe. Learning to adapt to working from home or working while home-schooling, while prioritising our mental and physical health – has been overwhelming and stressful. Dealing with loss, feeling isolated and alone. Each of us is unique – we excel in ways that others do not, but similarly – we each struggle with our issues in a unique way.
Every year at Genos International, we try to offer a range of helpful and useful masterclasses to support our community as part of our social responsibility programs– this year, it was way too hard to pinpoint a single topic.
We are excited to invite you to register for The Genos Spotlight Series.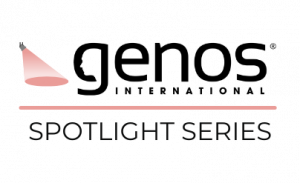 Bringing a focus of emotional intelligence to the challenges we face today.
A powerful new series offering 10+ insightful masterclasses
Running from April-December 2021, we are so honoured and grateful for the opportunity to host this amazing program featuring unique discussions and practical advice from an eclectic and talented group of specialists, authors, consultants and trainers having brave discussions and providing you with thoughtful advice and techniques to apply in your everyday lives. Each month, we'll invite you to join us for two upcoming masterclasses. You can pick and choose the ones you'd like to attend or join us for all!
Join us for real conversations and insight on:
Intelligent Sleep
Leading others During a Pandemic
Dealing with Worry
How to Thrive When Everything Feels Terrible
Emotions Matter: How to Listen so Kids will Talk
Living a Life of Purpose
How to Find More Meaning Right Now
How to be a Badass
Understanding the Rules of the Mind
Guided Live Mindfulness
Plus lots more…
Check out more details below on our incredible speakers and upcoming Spotlights!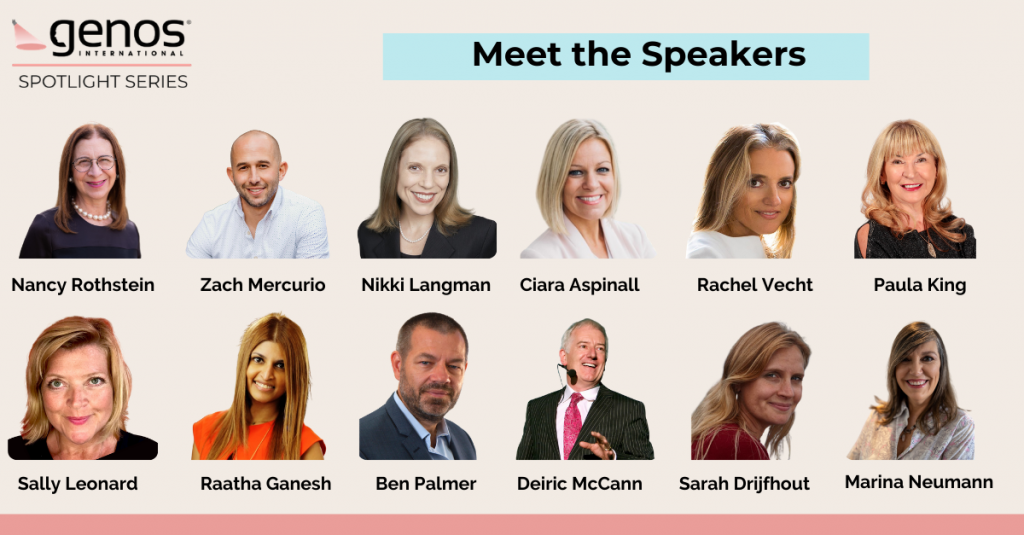 Not to be cliché – but there really is something in this series for everyone. So far, we've some fantastic masterclasses lined up:
Emotions Matter: How to Listen so Kids Will Talk                                                                                   
Hosted by Rachel Vecht, learn about being aware of a child's emotions and the importance of acknowledging feelings. Sometimes it can be difficult to get a child to tell you exactly what is bothering or upsetting them. In this session, learn how to be more aware of the emotions of a child as well as picking up some practical tools and advice to help you support children's emotional wellbeing.
Understanding the Rules of the Mind
Hosted by Sarah Drifjhout, discover how to train your mind, create powerful habits, and create positive emotions. This session includes a powerful visualisation practise and will teach you effective mind-training methods for better outcomes, that will lead to a happier, thriving and more balanced life.
Intelligent Sleep: A Key to Optimal Living
Hosted by Nancy Rothstein, explore why getting good sleep is so important, what compromises our sleep and learn some new techniques and guidelines to help you achieve more sustainable sleep. For many, good sleep can be elusive. Recognizing that only you can sleep for you, it is important that each of us are empowered to get the best sleep we can.
Dealing with The Silent Epidemic: Worry
Hosted by Deiric McCann, take a deep dive into worry. The uncertainty of the COVID era means that more of us are worrying more deeply, more often than ever before. Even those who would never have described themselves as 'worriers' now find themselves more anxious than at any point in their lives. In this highly practical session, learn about why we worry, why we can't run from it and how we can cope with it in a healthy way.
Hosted by Paula King, explore how to create more meaning and purpose and meaning in our lives during challenging times. This session is ideal for anyone who wants to take some time to themselves to reflect and re-energise. We can find it tough to take time to look after ourselves, often we put the needs of those around us before our own. Take 60 minutes to contemplate and look after your own wellbeing.
Hosted by Ciara Aspinall, learn to re-energise and re-vitalise exhausted teams with authentic leadership. In this one-hour interview-style session, learn more about authentic leadership: What it looks like, why it's important, and how to become a more authentic leader.
Leading with Emotional Intelligence
Hosted by Dr. Ben Palmer, learn to improve how you connect, communicate and influence others, and, enhance your leadership abilities, personal relationships and wellbeing. In this session, you'll not only learn how to better interact with those around you, but you'll also come away with insight into how to develop a more enjoyable and safe work environment for you and your peers.
Everyday Purpose: How to Find More Meaning Right Now
Hosted by Zach Mercurio, learn to adopt a purposeful mindset, see your impact, and build purpose into your everyday perspective on life and work. Experiencing purpose and significance in life and work is found to be a key predictor of long-term wellbeing, resilience, and flourishing. In this session, you'll learn the science behind crafting meaning and purpose, as well as discovering how to create more meaning for yourself and those around you.
We are so excited for these sessions and can't wait to add some more to the list!
Our hope is that through these insightful conversations, you will find some new advice or techniques to apply in your everyday life, that will help you tackle the challenges you're facing.
The Genos Spotlight Series is being offered free of charge as part of our mission to share knowledge, inspire and create more emotionally intelligent and happier people worldwide. We encourage you to share with your colleagues, friends, family and team members, anyone you think would benefit from any of the sessions.
Don't forget to connect with us on social and subscribe to the blog.