LEARN TO BECOME MORE RESILIENT, PRODUCTIVE AND HAPPIER AT WORK AND LIFE
A TRANSFORMATIVE ONLINE RESILIENCE & STRESS MANAGEMENT WORKSHOP
ARE YOU STRUGGLING TO DEAL WITH STRESS?
If you ever find yourself feeling worn down and fatigued by stress; if you ever wonder 'what's this all about?'; or if you simply never seem to get a moment to step off the treadmill of life to take a few moments for yourself to just be, then this resilience training program is for you. Worry and stress about the impact of the current Coronavirus can paralyse people, learn techniques to help you deal with the pressure.
Stress isn't an unusual feeling—especially at work. Stress is a perfectly normal reaction to the pressure of the lives we live today. You've experienced it, and sometimes it probably even helped you to perform better. But frequent and consistent stress will cause a dramatic decline in your productivity, your joy for life and your overall health.
According to Mental Health Ireland, more than 30% of Irish employees will struggle with work-related stress, which can lead to more severe mental health issues. Work-related stress doubled among Irish people from 2010 to 2015.
Discover research from the neuroscience of stress and proven mindfulness and emotional intelligence practices to equip yourself with the practical skills to build the deep resilience you need to deal with stressful and demanding workplaces.
Before the program, complete a Genos Emotional Intelligence Assessment – to get deep insight into how you and others see you 'show up' right now – identifying those situations where colleagues see you challenged and in need of greater resilience.
By the end of this experience, you'll be equipped with a unique actionable approach for shifting your mindset when it comes to stress and challenges at work, and how you deal with them.
"The key goal in managing dynamic and unpredictable challenges is resilience – the ability to survive and thrive through unpredictable, changing, and potentially unfavorable events."
4 X 60-MINUTE SESSIONS…
…BUILD A MORE RESILIENT, LESS STRESSED, AND HAPPIER YOU
SESSION 1: A 3-STEP STRATEGY FOR A MORE RESILIENT YOU
During this program we are going to work together on a three-part strategy for
building the resilience we all need
to thrive in this frantic world. Uncover the deep research on the three main ways to build resilience:
Developing Inner Calm
Building up your Emotional Resilience
Enhancing your Cognitive Resilience
You'll learn easy practices that you can start to apply right away to begin your quest for a more resilient approach to life.
SESSION 2: DEVELOPING INNER CALM
When you come to life from a place of calm everything looks different – and you tend to show up as your 'best self'.
Think of the last time when your mind was calm and you felt good about everything. Didn't everything seem so much easier? Didn't there seem to be so much more light in your world? Weren't you more optimistic and ambitious, seeing opportunities all around you?
In this session we're going to dive into well-being and mindfulness to learn two physiological and one mental practice that you can apply immediately to start building this inner calm.
SESSION 3: BUILDING UP YOUR EMOTIONAL RESILIENCE
It's easy to be stress free when things are going well. But the reality of life is that there are good days and bad days, good periods and bad periods – and being able to deal with both is key to mental wellbeing and happiness.
Emotional Resilience is simply the ability to 'roll with the punches' – to adapt to adversity in a way that doesn't see challenging times sucking all of the good out of our lives.
Research shows that those who deal with everyday stresses effectively can also more effectively manage major crises.
In this session we'll begin practices designed to build your Emotional Resilience to deal with everyday challenges.

SESSION 4: ENHANCING YOUR COGNITIVE RESILIENCE
One of the best survival adaptations we enjoy as humans is the genetic programming that makes us pay 3 to 5 times more attention to negative events (threats) in our lives than we do to positive events.
Unfortunately, this finely-tuned survival mechanism is also the greatest source of stress and mental 'dis-ease' – causing us to spend more of our time focused on all of the things that go wrong in our lives – so that often miss the good things that make life worth living.
But this can be changed – research on neuroplasticity shows that you can change the way your brain works. You can train it to look for the good in life, and to deal with challenges and threats more effectively.
This is called Cognitive Resilience, and in this session you'll learn how to start reprogramming your brain to be much less affected by the setbacks we all suffer, and to pay more attention to the causes for celebration that often slip under our radar.

The Science of Stress
A completely normal response to challenging times

A Change Mindset
How to build the foundations for resilience

Building Blocks of Resilience
Discover techniques for inner calm, emotional and cognitive resilience

Developing Inner Calm
Learn mindfulness practices for presence, focus and attention
Demonstrated Emotional Intelligence
Uncover how you show up and how to know your 'best self'

Becoming More Emotionally Resilient
How to become more self-aware
Managing Emotions in Challenging Times
Deeper techniques for emotional resilience

Enhancing Cognitive Resilience
Overcoming the negative effects of stress on the mind

Creating Authentic Connections
Best practices for engaging in superior connections with others
Package up your learning and best practices and walk away with an action plan to bring these practices and techniques back to your life and workplace.
"I particularly benefited from the practical approach to developing our Emotional Intelligence and Mindfulness skills to enhance the effectiveness of our Communications, Leadership and Management style. 
Deiric's a wonderful storyteller – he has excelled with this program."
For questions about hosting a Building Deep Resilience Program,
contact eu@genosinternational.com

 4 Online Sessions
Optional 2 additional sessions on mindfulness


Live Webinars & Continuity Program

BUILD YOUR RESILIENCE WITH THE
GENOS JOURNALING APP
Research shows that highly resilient people tend to have a clear sense of vision, great self-awareness and a deep sense of gratitude.
To support you in your development, you'll receive access to the Genos Journaling App for your iPhone or Android device.
This unique app will help you discover things about your motivations and strengths that will help you to develop a stronger sense of joy and resilience, both during and for many months after the program.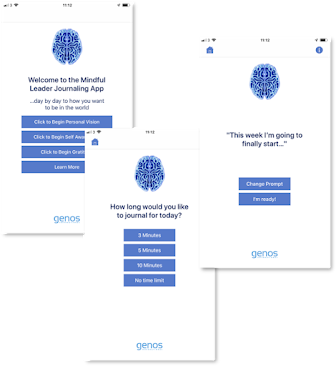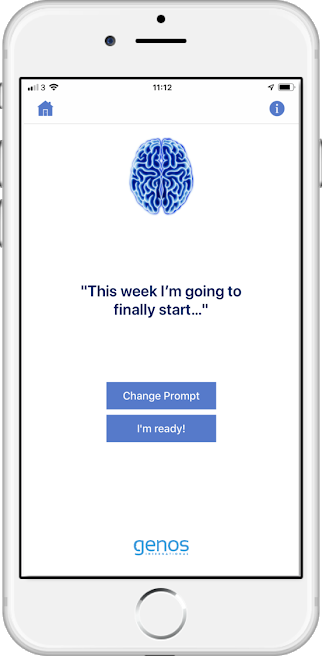 Your Guide: Deiric McCann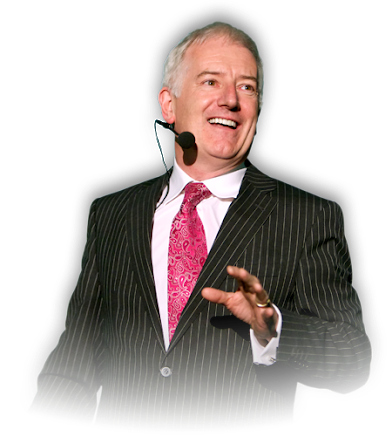 Deiric McCann is Head of International for Genos International, a world-leading provider of Emotional Intelligence assessments and education offerings. He is responsible for 1500 partners worldwide.
Author of Leadership Charisma and several other books that emphasise the critical role of engaging people to achieve business success, his particular expertise is in helping clients and partners implement EI-based solutions that deliver measurable Return on Investment – something he speaks upon regularly around the world.
An accredited and experienced teacher of the Search Inside Yourself Mindful Leadership Program developed by Google, a Genos Master Certifier, and creator of the Mindful Leader and Mindful & Emotionally Intelligent Salesperson programs, Deiric is a vibrant and engaging presenter who enjoys great feedback on all his programs.  
Feedback for Deiric McCann
"Feedback on the Mindful & Emotionally Intelligent Salesperson was universally excellent. It was described by several of our senior people as the best sales training they'd ever attended."
"(Mindful Leader) is one of the best programmes I have ever attended. I will rephrase the above, it isn't a programme. Genos Europe have created something special here, which if you allow it, could become a lifestyle, now that's worth celebrating."
"I can only express my deepest gratitude and humble heartfelt appreciation. This is truly the most life changing experience – right up there with hiking through Latin America and living in a shanty during a state of emergency in apartheid in South Africa. Thank you for the impact you have had on me."
LEARN HOW TO COMBAT STRESS WITH NEUROSCIENCE, MINDFULNESS AND EMOTIONAL INTELLIGENCE