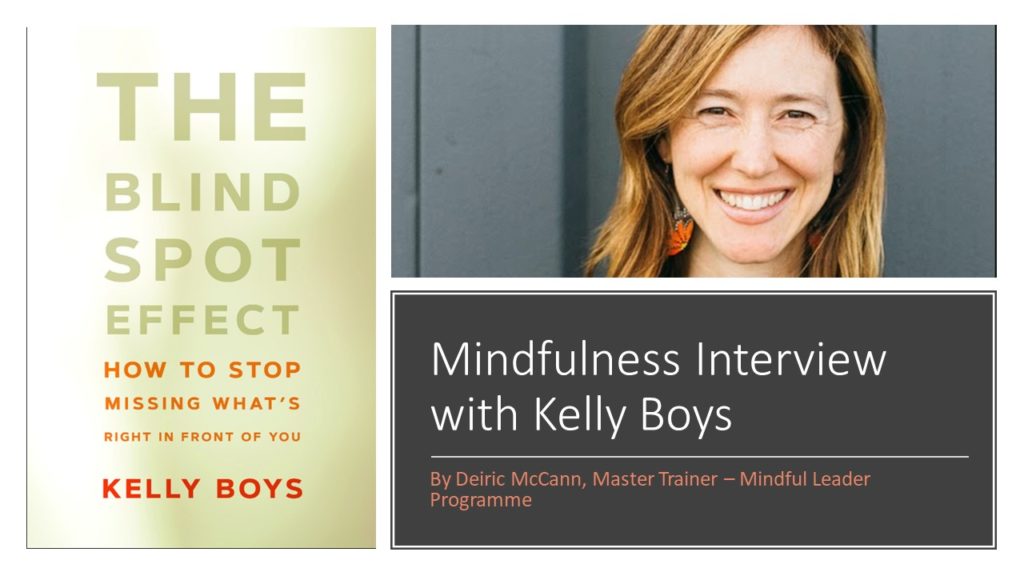 As part of our Mindful Leader Programme, we've welcome several guest mindfulness speakers. This week, we're thrilled to share a recent interview with mindfulness expert and author, Kelly Boys.
"Do you ever feel like you're experiencing your life at only a fraction of its true clarity and depth?
Are your days dominated by a single emotion such as fear, sadness, anger, or disappointment?
At work or in your personal life, do you find yourself facing similar relationship patterns or conflicts again and again?
From our earliest years, we all acquire blind spots in the way we perceive, feel, and think. Driven by our biology, life experiences, cultural messages, and physical environment, they profoundly affect us throughout our lives.
This informative and practical guide invites us to understand: how we get them, how to bring them to light, and how to work with that newfound awareness to improve our lives.
Here, author Kelly Boys presents emerging research from many fields of psychology and neuroscience, personal stories, and a wealth of hands-on exercises and practices to help us identify, welcome, and transform our own hidden domains." – Amazon.com
Here's an interview with Kelly and Master Trainer, Deiric McCann. Kelly dives into her new book, what drives us unconsciously, and how we can understand our own 'blind spots.'
Enjoy!
If you'd like to access more mindfulness content like this, feel free to register for the Mindful Leader Programme