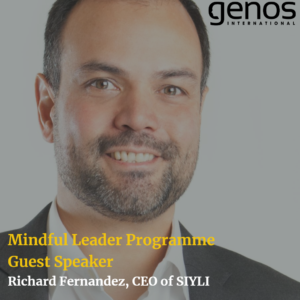 We're delighted to announce Rich Fernandez as one of several guest mindfulness experts that will join us on the Mindful Leader Programme.
Rich is the CEO of Search Inside Yourself. He was previously the director of executive education and people development at Google. Rich founded Wisdom Labs and has also served in senior roles at eBay, J.P. Morgan Chase and Bank of America. We're so excited to have Rich join us and share his expertise!
Listen to an interview with Rich and Deiric McCann below.
Many more guest speakers to be announced soon… stay tuned!
Listen to the programme LIVE by registering for the Mindful Leader Programme here.