Genos International is proud to announce Atoll AB joins their global network as Genos Authorised Distributor in Sweden
Atoll AB has partnered with Genos International to offer organisations powerful emotional intelligence assessments and development programs. Atoll AB has recently completed the Genos International Emotional Intelligence Certification Program and Master Trainer program.
Genos International practitioners help professionals apply core emotional intelligence skills that enhance their self-awareness, empathy, leadership and resilience. Organisations around the world use Genos International assessments and programs to improve leadership development, employee engagement, sales performance, customer service and more.
Deiric McCann, Head of International for Genos said "We are proud that Atoll AB has chosen to partner with Genos, particular as Atoll AB has a strong focus on Relationship Competence and a conviction that well working relationships builds successful companies. Catarina Dehlin´s and Thomas Erdös´s long experience in the area strongly contributes to the Genos family."
The global Genos International community are changing the way people work and helping to create more productive, profitable, and harmonious workplaces worldwide. Through the application of Genos International's Emotional Intelligence assessments, which are unique in the way they not only report upon how people 'show up' on the workplace, but also provide specific guidance on how they can improve the results they achieve.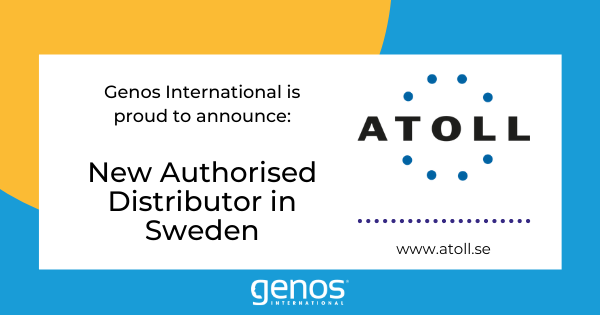 About Atoll AB
The motto for Atoll AB is "Strong Relationships build Strong Organizations".
With this focus Atoll AB works together with external consultants, internal HR and coaches in order to provide carefully selected, best in class, assessments that enhance and promote Relationship Competence. Atoll conducts certifications in these tools and offers Leadership Programs. Atoll has one of Sweden's biggest network of facilitators.
Atoll AB has been working with Relationship Competence since 2001.
https://atoll.se
About Genos International
Genos International are a global team of change-makers using emotional intelligence to enhance how we connect, communicate and collaborate at work. Transforming these essential people skills at work also makes a difference to people's relationships outside the workplace. People become better parents, partners, siblings and friends. That's why we call our work Game-changing for business. Life-changing for people. Genos is a leading, global provider that delivers on our mission with transformational content, great digital technology, exceptional customer service, passionate partners and clients who want to lead their industries.
www.genosinternational.com