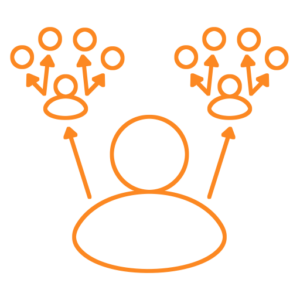 In the last few years I have spent a small fortune on digital marketing with gurus like Ryan Deiss of Digital Marketer, but I have never really been able to buy into the core piece of advice that so many of these experts offer: 'give away your best stuff'.
This has become received wisdom that is not just offered by the gurus, but is even now being pushed by mainstream business media – see this article from Forbes Magazine article from February 'Is Giving Away Your Best Stuff Helping Or Hurting Your Business?'
We have some fairly sophisticated funnels that are driven by different giveaway campaigns where we offer genuinely useful content like ebooks, worksheets, masterclass video training etc – but I have never been able to bring myself to take the gurus advice and give away our best stuff – I've always held that back for my paying clients.
That's about to change.
Recently, we in Genos decided that our success demanded that we start to give something back, and so we established a Social Responsibility Program with a goal of "…creating mindful and emotionally intelligent workplaces for all".
Our first initiative was to take a Mindful Leadership program we've sold successfully to corporates worldwide and deliver it in a complete free online 8-session format.
We decided to really do it right, and pretty much 'threw the kitchen sink at it' to create an online mindful leadership program as good as, or even superior to, any of the paid for alternatives available out there.
The response has astounded us. From a standing start, and with no paid promotion, we went in ten days to more than 500 subscribers, all of whom double-opted in to join the program. This came solely from a few LinkedIn and Facebook posts combined with direct invitations to some of my LinkedIn contacts, and referrals by those invitees to other people they felt would find the program useful.
Our Zoom account, which offers 100 seats as part of our subscription, had to be upgraded to a vastly more expensive 1000 seat option – and with the way things are tracking in advance of our May 9th start date, it looks like we'll not have too many of those seats remaining empty.
Bottom line: I need to listen more to experts – sometimes there's a reason they're regarded as gurus in their field: often they know what they're talking about!
There's no doubt in my mind now that the best way to attract people to your brand is indeed to give away your best stuff – to quote the last line of the Forbes article mentioned above: 'The more you give, the more you get'.
What's your experience of giving away your best stuff; has it worked for you?