Many parts of the world are starting to slowly re-open for business. Countries all over the world have been releasing their different plans for opening up again and returning to work safely. While this is exciting news, sadly, millions of people around the world have been severely impacted by death, disease and severe anxiety. United Nations Health Experts recently stated that "a mental illness crisis is looming, by the pandemic of COVID-19."
"The isolation, the fear, the uncertainty, the economic turmoil, they all cause or could cause psychological distress," said Devora Kestel, director of the World Health Organization's mental health department.
As these re-opening phases begin for many of us – we're going to start seeing more and more advice coming from all quarters on the vital work of getting workplaces ready and safe, creating environments where we're prepared to work in spaces now acknowledging the risks of Covid-19. Twitter even announced that employees can work from home forever if they so choose. The tech company is in a position to do so, but many organisations in Ireland and around the world are not.
We'll be receiving lots of advice in the coming months from employers on implementing social distancing, ensuring that shared areas like canteens are safe to use, installing one ways systems so that staff can enter and exit buildings through different doors. There's lots of really great advice coming from governments on this, including the Irish Government who recently released a draft of their excellent 'Return to Work Safely' Protocol.
While we work through all the elements of our physical safety, organisations must focus on the mental supports necessary.
We need to do just as much to ensure the safety of our mental health as our physical health. Companies need to ensure they're prepared for the challenge of helping people deal with the stress and anxiety from both being quarantined and returning to work.
Many of us are feeling the fear of returning to the 'new normal.' Even those that were lucky enough to go through this without illness or suffering businesses– this has still been a significant trauma that will stay with us for a long time to come.
In an article for The Washington Post, Barbara Frederickson, director of the Positive Emotions Lab at University of North Carolina shares "We've all been traumatised. When the stoppage of routine life leads to positive outcomes, the effect is even more beguiling. It's easy to forget that it's still a trauma. Having virtually even aspect of our lives changed is traumatic."
Dr. Steven Taylor, a Professor of Psychiatry at the University of Colombia in Canada states, "People were trying to cope by loving being in lockdown, by creating a cocoon of safety a haven to make the experience more tolerable. Ironically, that's likely to create some problems down the line, because people can love the lockdown too much and become anxious about going outside."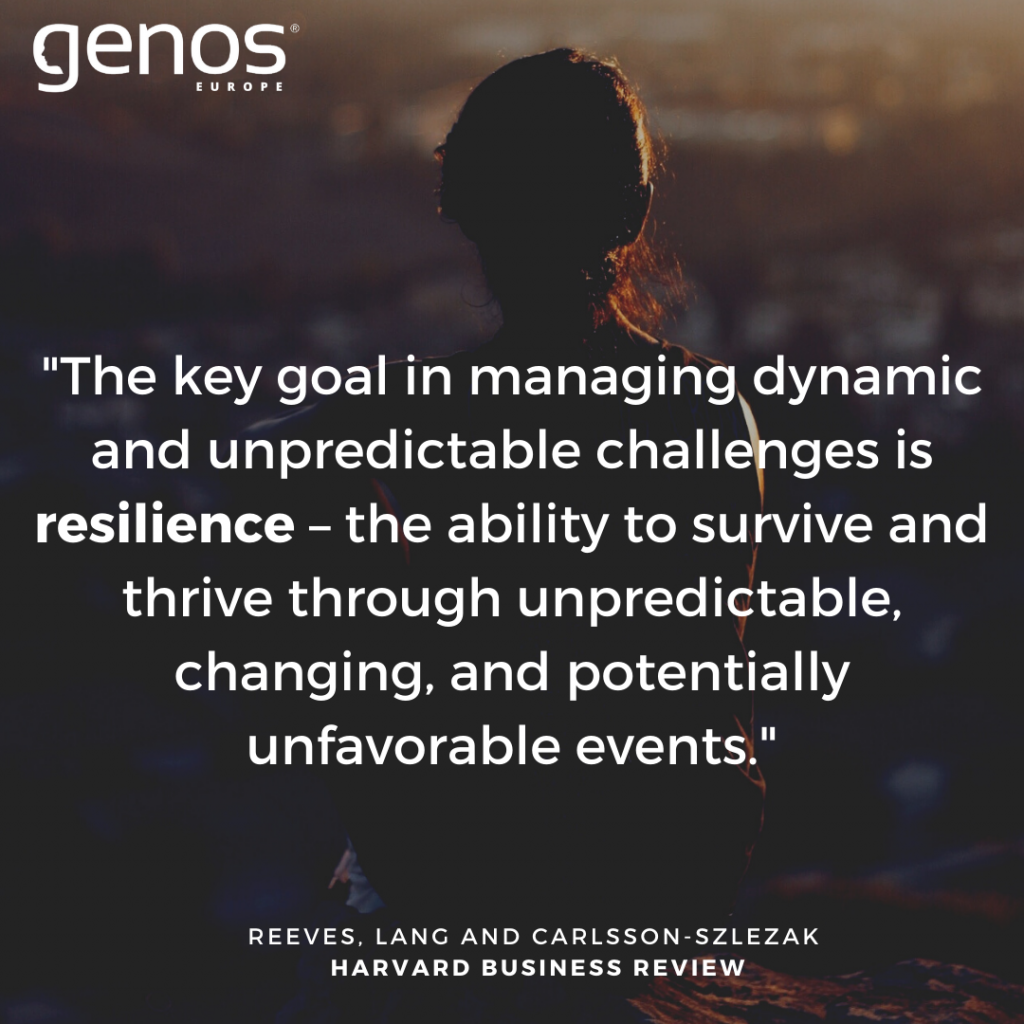 This is exacerbated by the fact that we also don't know what people's experiences have been during the lockdown.
We've lost loved ones, struggled ourselves with the virus, had difficulty supporting family and children and suffered irreparable damage to our businesses.
The Government of Ireland's Return to Work Safely Protocol says that "Employers should put in place support for workers who may be suffering from anxiety and stress, who may have gone through traumatic events, such as serious illness, the death of a loved one, or may be experiencing financial difficulty or problems with their personal relationships."
Having resources for staff to support their mental and psychological well-being will no longer be a 'nice-to-have' for companies that offer great benefits, but a must-have for all responsible businesses.
In the last few months, Genos International released a series of free webinars to help organisations support their people and their mental well-being through this crisis. In just a few short weeks, over 30,000 people took part in the sessions – demonstrating the clear demand for resources like this.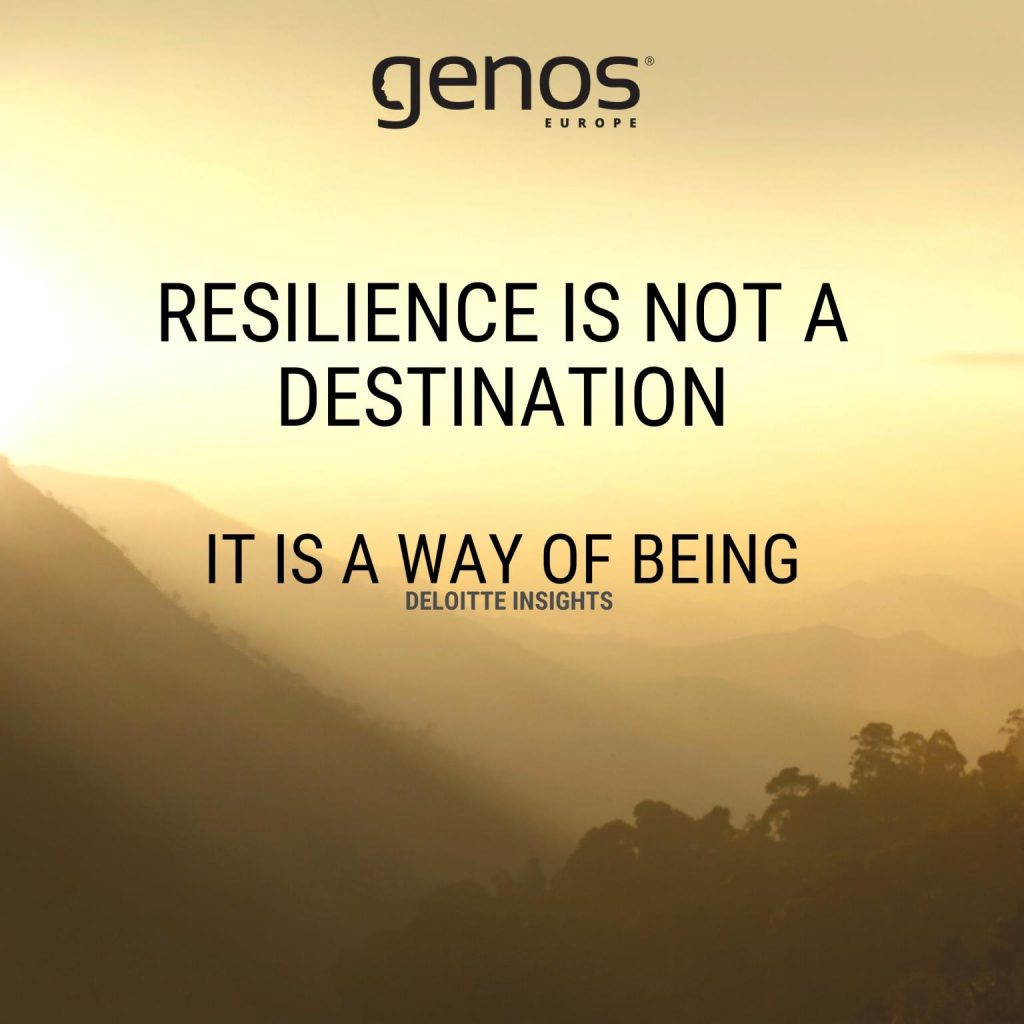 If you have responsibility for helping team members to remain healthy and productive during the Coronavirus challenge, or if you would like to learn how to better deal with the stress you're facing, we welcome you to register and join us for this 4 part public program.
During the program, attendees will learn:
Techniques for stopping stress in its tracks
The neuroscience of stress
How to transform your approach to challenges
Harnessing gratitude to enhance resilience
Routines for daily purpose and resilience
Crafting a personal vision
How to be more compassionate
Changing your stress mindset
A series of mindfulness practices
Practices to build emotional awareness & help you sleep
Plus much more…
All attendees will also participate in 4 weeks of post-program learning via our continuity course, get access to Journaling and Mindfulness apps and have the opportunity to join for a live check in session to review progress and results.