The majority of Irish workers claim to be stressed which can seriously impact their overall well-being and personal relationships. (In 2018) new research from VHI focusing on mental health in the workplace showed that a high proportion of corporate employees in Ireland suffer from worrying levels of stress, anxiety and depression. Health Insights also identified the lack of resilience among those aged under 34 as a major concern. 
There are many techniques to learn about how to live a less stressed and more resilient life… This masterclass will teach you how.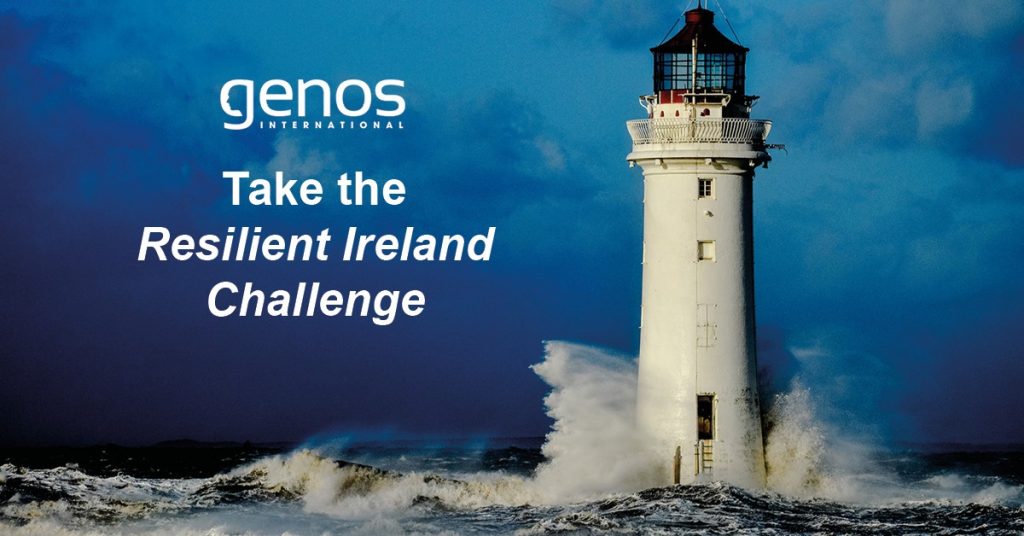 Irish-based Emotional Intelligence and Mindfulness company, Genos International Europe is offering the people of Ireland the chance to develop their resilience and decrease stress on a free 4-part online resilience training program starting next month.
The Resilient Ireland Challenge is being offered to exclusively to the people of Ireland as a means to help reduce the shocking statistics on stress, mental health and well-being.
WHO IS THIS COURSE FOR?
If you ever find yourself feeling worn down and fatigued by stress; if you ever wonder 'what's this all about?' or if you simply never seem to get a moment to step off the treadmill of life to take a few moments for yourself to just be, then this resilience training program is for you. 
Stress isn't an unusual feeling—especially at work. Stress is a perfectly normal reaction to the pressure of the lives we live today. You've experienced it, and sometimes it probably even helped you to perform better. But frequent and consistent stress can cause a dramatic decline in your productivity, your joy for life and your overall health.
"Employers that value and care for staff naturally want to minimise unhealthy stress. There is also a strong business case to do so. 82% of employees face increased stress (Mercer 2015) which is leading to reduced concentration, job satisfaction and productivity. It is estimated that up to 11 million work days are lost through absenteeism every year at a cost of €1.5bn to the Irish economy." Independent.ie   
WHAT WILL I LEARN?
Discover the interesting research on the neuroscience of stress along with proven mindfulness and emotional intelligence practices that will equip you with the practical skills to build the deep resilience you need to deal with the stress of life.
Session 1: 3 Steps for a More Resilient You – understanding the research behind resilience and building an action plan
Session 2: Developing Inner Calm – well-being and mindfulness practices
Session 3: Building up Your Emotional Resilience – adapt to deal with every day challenges
Session 4: Enhancing Cognitive Resilience – manage the way your brain work.
WHEN AND WHERE?
From February 26- March 25.
4 online/live masterclasses at 9.30am and 6pm each day.
Recordings provided.
Attendees will also have the opportunity to complete an EI Assessment, gain access to meditation practices and also a journaling app.
Visit the website to learn more about the program and to sign up today! You are also welcome to invite your colleagues, clients, friends or family to join.