Genos Emotional Intelligence Certification
Support your teams and/or clients with emotional intelligence, leadership, psychological safety and well-being solutions.
Join the Genos Emotional Intelligence Certification Program and dramatically enhance your credentials and credibility on applying Emotional Intelligence (EI) inside and outside of the workplace.
Learn how to develop and apply emotional intelligence solutions and training programs with teams to make a real impact on how people work together. When you become a Genos Certified EI Practitioner, you can coach, train and develop emotional intelligence, resilience and leadership skills.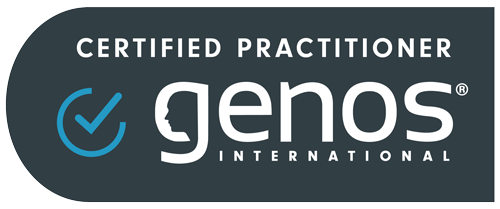 WHO IS THIS COURSE FOR?
Everyone is welcome to join our Genos Emotional Intelligence certification program. Ideal attendees are working either internally in HR and learning/development or run their own business as a coach, consultant and/or facilitator. We also welcome life-long learners, educators. We welcome anyone passionate about emotional intelligence and how developing it can change lives.
YOUR CERTIFICATION LEARNING JOURNEY
Discover one of the most comprehensive emotional intelligence certification courses on the market. When you become certified with Genos International, you not only gain a powerful new credential but also join an incredible global community. Our practitioners are passionate about changing the way people work together. Gain access to a wide range of emotional intelligence solutions, presentations, ready-made training programs, marketing support and much more.

6 Powerful Sessions
Weekly live, online sessions or self-paced recorded modules.

Personal EI Assessment
Experience your own
Genos report & debrief.

Bonus Practice
Join fellow learners to prepare for your final debrief exam.

Genos University
Access our member portal packed with sales/marketing & business development support.

Final Debrief Exam
Earn your formal qualification by debriefing a master trainer with a fictional candidate.
UPCOMING PROGRAMS
Scroll to see the schedule of upcoming events

Full Price: £1995 / €2295
20% Early Bird Discount – Register 2 months before the start date.
Includes 4 assessments to use/resell once certified worth €990
ICF Coaches receive a 20% discount.
Kingstown College members pricing: £1725/€1995
(Early bird discount cannot be combined with other discounts)
ICF Coaches can receive 10 Core Competency hours & 4 Resource Development hours on completion.
If you are based in a region where we have a Genos team or local distributor, we will refer you.
WHAT CAN YOU DO AS A GENOS CERTIFIED PRACTITIONER?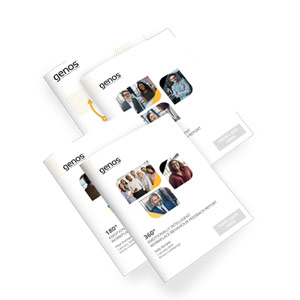 Suite of Genos Assessments
Deliver, coach and train with the full suite of Genos assessments in your organisation or with clients. Solutions for hiring, leadership, sales and individual development.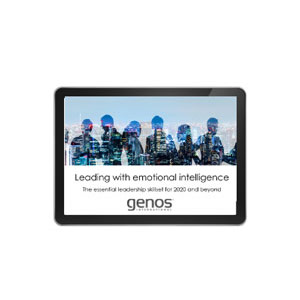 Deliver Powerful EI Training Programs
Deliver a range of ready-made training programs on emotional intelligence, resilience, leadership, mindfulness, engagement and more.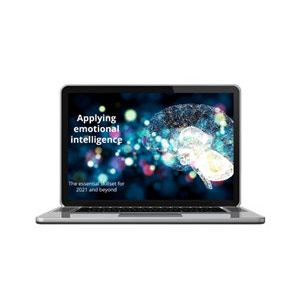 Access a Powerful EI Toolkit
Support your teams or clients with raising engagement, developing resilience, improving communication, collaboration and awareness. Use Genos training programs and access one of our many presentations, activities or webinars.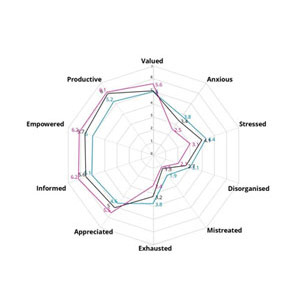 Measure Emotional Culture
Use our unique customisable Emotional Culture Index to help take the pulse of how teams are feeling at work. Available at no cost for Genos Practitioners.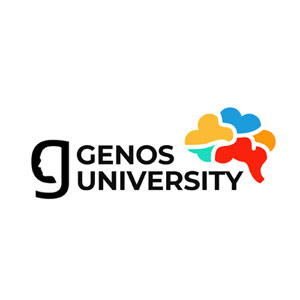 Develop your Skills with Genos University
Access and enjoy a wide range of ready-made tutorials, business development and marketing content with our unique member portal. Available 24/7 at no cost.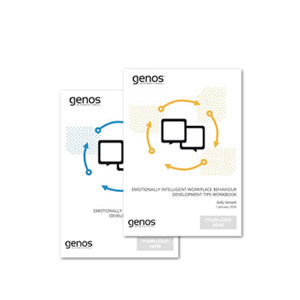 Help People Take Action
Utilise our wide range of add-on reports. The Genos Group Report, Engagement Snapshot, Consultant Report. All solutions provide people with Development Tips workbooks designed to help them take action.
AFTER YOUR COURSE IS OVER, ACCESS GENOS UNIVERSITY TO LEARN:
Best Practices for marketing Your Genos business
Using the Genos Survey System with ease
Genos Programs you now have access to:
– Leading with Emotional Intelligence
– Applied Emotional Intelligence
– The Mindful Leader
– The Resilient Leader
– The Engaging Leader
– The Emotionally Intelligent Leader
– The Science of Wellbeing (this program requires an addition train-the-trainer program to access)
How to start having conversations with clients/teams on emotional intelligence
Ready-made presentations, webinars and keynote PowerPoint decks
EI Activities to engage a group
Genos Community Chats: A series where guest speakers join us to learn about Zoom, webinar best practices, improving your presentations, sales best practices and lots more.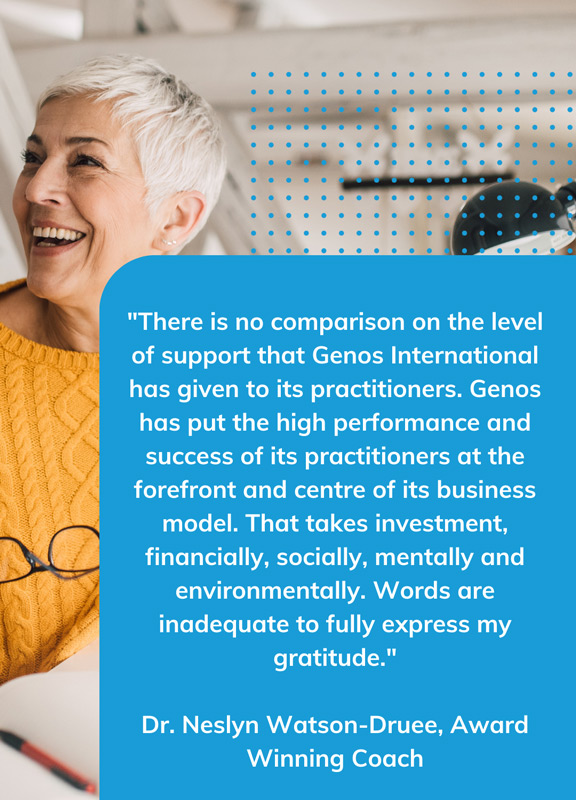 THE MOST COMPREHENSIVE EMOTIONAL INTELLIGENCE CERTIFICATION TRAINING ON THE MARKET.
The Neuroscience of Emotions
The Genos EI Model & Behaviours
How to Effectively Debrief a Genos Report in Coaching and Development
Hiring for Emotional Intelligence
Psychometric Properties and Research of the Genos Model
Genos EI Workplace & Leadership Behaviour Reports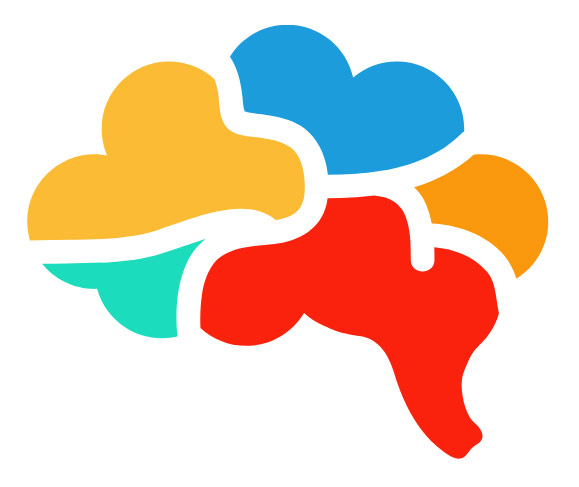 Importance of EI in Sales & the Genos EI Sales Report
Working with the Emotional Culture Index
Interpreting and Debriefing Results
Delivering Powerful Group-based Debriefs
Using the Genos Digital Platform
Genos Group Reports, Engagement Snapshot and Development Tips Workbooks
Neslyn Watson-Druee, Award-Winning Global coach leader and international speaker
I write to express my gratitude and thanks for how grateful I am for Genos University.
There is no comparison on the level of support that Genos International has given to its practitioners. The very little that I know about business, tells me that Genos has put the high performance and success of its practitioners at the forefront and centre of its business model. That takes investment, financially, socially, mentally and environmentally. Words are inadequate to fully express my gratitude.
Ciaran O' Reilly, Management Consultant and Coach
Over the years I have participated in several certification programmes for development tools. By far this has been the most engaging, effective and efficient use of my time. And this was achieved through clever online delivery using the full capability of digital tools – well done in getting so much interaction with the global participants. Looking forward to getting stuck in to the Genos Suite in 2021.
Wendy Teo, Consultant and Coach
The Genos Emotional Intelligence Certification Programme has been an engaging, rewarding and unforgettable learning experience. A supportive and enjoyable environment and a programme duration which afforded me a deeper understanding of how to help clients gain the most from their Genos experience. Different learning styles were catered for by a mix of live online group sessions and practice, plus a wealth of online materials accessible for ongoing CPD. Aoife and Deiric are highly knowledgeable and great fun to work with as they role model EI and exceptional client care. Highly recommended.
Sarah Drijfhout, Managing Director
The team at Genos International delivered exceptional knowledge and value. They made themselves available throughout the course and are an incredible support resource, as I begin to plan my rollout of EI into my own business. The Genos information is fascinating and truly a game changer for getting individuals and organisations to understand how to focus on their people and create human-centred results and improvements. You won't regret adding this certification to your skill set. Indeed it will likely be the one you wished you'd gained sooner!
Stephan Gerschewski, Lecturer & Coach
I would like to express my sincere gratitude to Genos for providing a very inspiring, interesting, informative, and enjoyable experience for everyone involved. The Genos (EI) course was professionally and efficiently organised, and Deiric McCann was an excellent and very experienced and competent Master Trainer with the right dose of humour during the weekly Zoom training sessions. I feel grateful and honoured to be a Genos Certified Emotional Intelligence Practitioner now, and I look forward to changing people's lives for the better moving forward.
Ciara Aspinall, Founder, Facilitator and Coach
The Genos Emotional Intelligence Certification Program was one of the most insightful, informative and enjoyable courses that I have had the pleasure of participating in. Deiric and Aoife were incredibly motivating, positive, responsive, supportive and professional throughout the entire process, from the very first interaction. I feel extremely proud to have completed the certification and to have become a genuine member of the #Genostribe. Now I am looking forward to this supportive and dynamic journey of developing more emotionally intelligent workplaces alongside my likeminded peers and cohorts.
We love to chat. Get in touch with us to see how we can best support you in creating an emotionally intelligent culture.
Total Views: 917 ,