Emotional Intelligence Development Programs
Emotional Intelligence is all about making intelligent responses to negative feelings and using specific skills to generate positive emotions in self and others. At Genos International, our emotional intelligence development programs are designed to help people understand and develop how they show up to others in work and life. We help teams and individuals improve their impact, relationships, resilience and leadership.
Genos corporate emotional intelligence programs can be facilitated for individuals or teams. All programs are led by our subject matter experts and can be delivered in a number of different languages around the world. Contact us to arrange a brief and receive a proposal on the best solution for your business.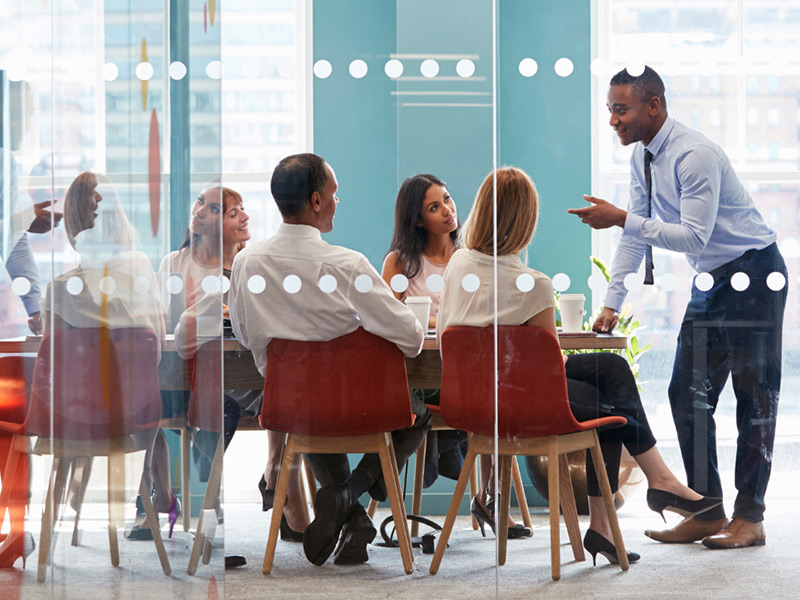 Leading with Emotional Intelligence
Designed specifically for people leaders. Leading with EI is built upon critical emotional intelligence behaviours and social neuroscience, designed to boost essential leadership skills.
Leaders will learn to improve how they connect, communicate, and influence others, and enhance leadership ability, personal relationships and well-being.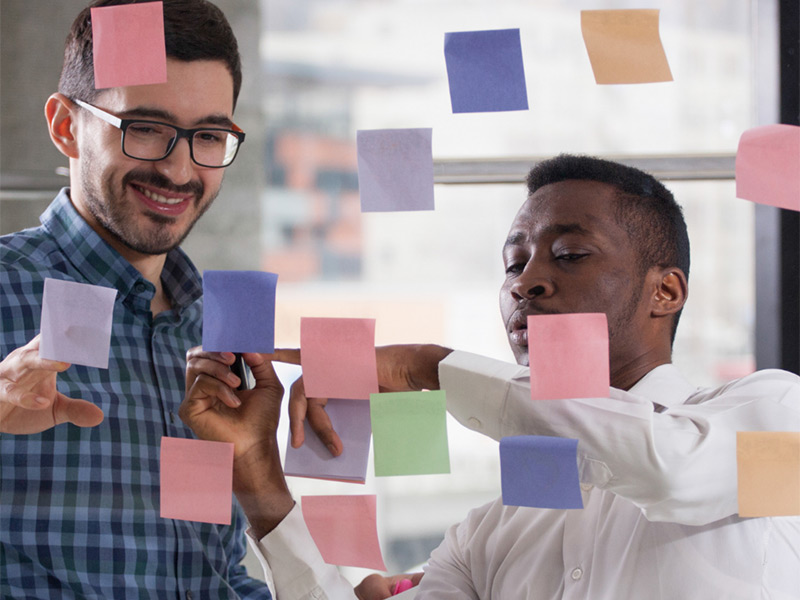 Applied Emotional Intelligence
Boost your workplace emotional intelligence with Applied EI. This program is designed to help employees at all levels be more self-aware, empathetic and resilient. Applied EI is built on emotional intelligence and social neuroscience, and helps to create well-equipped leaders of tomorrow.
The emotional intelligence development program covers the six core competencies of the Genos Emotional Intelligence model. Participants will gain the ability to manage their emotions intelligently to enhance their decisions, behaviour and performance.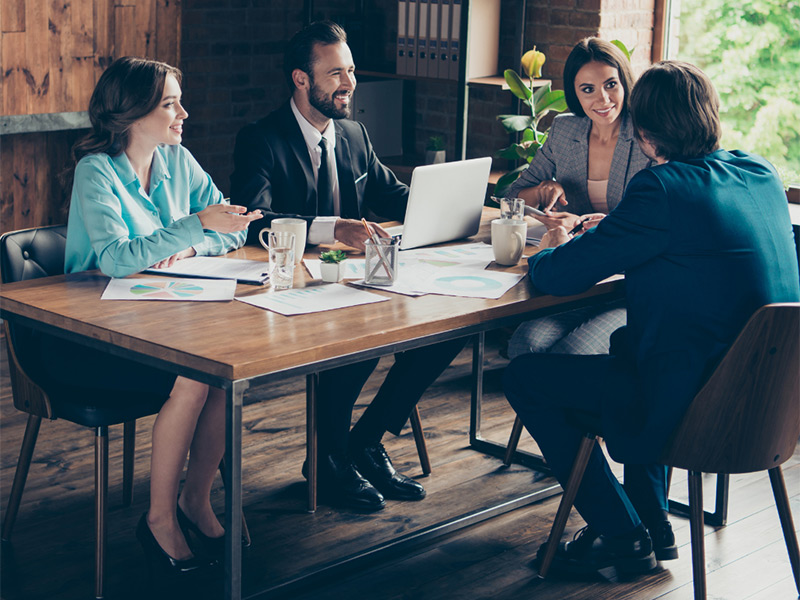 The Mindful & Emotionally Intelligent Salesperson
This six-session program will elevate your sales results by training your salespeople how to behave in a manner that consistently engages the client's 'Buying Brain', building the deep connection and trust that makes a positive buying relationship possible.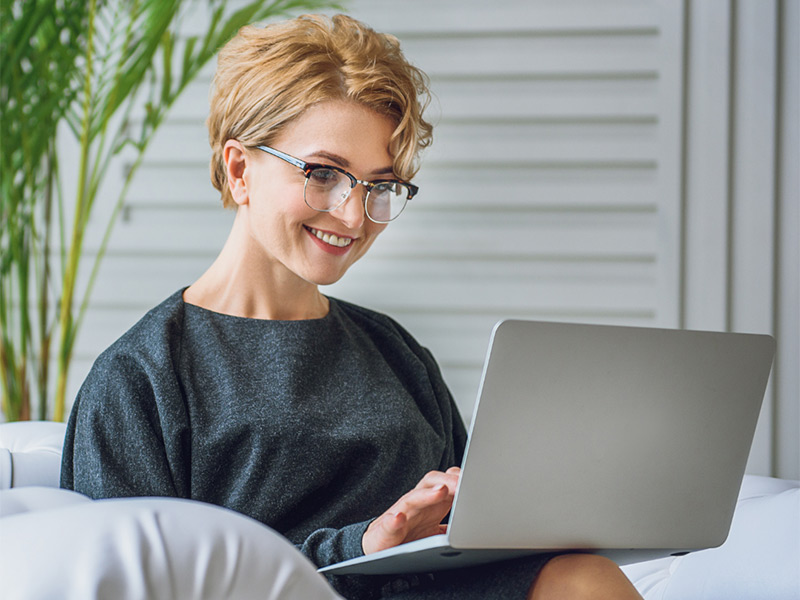 Living and Working with Emotional Intelligence in an Online World
Sharpen your focus and attention, enhance your presence, build connection, and discover a more peaceful environment in life and work. An interactive and insightful virtual program designed to support your teams in learning to connect more deeply with colleagues particularly while working remotely.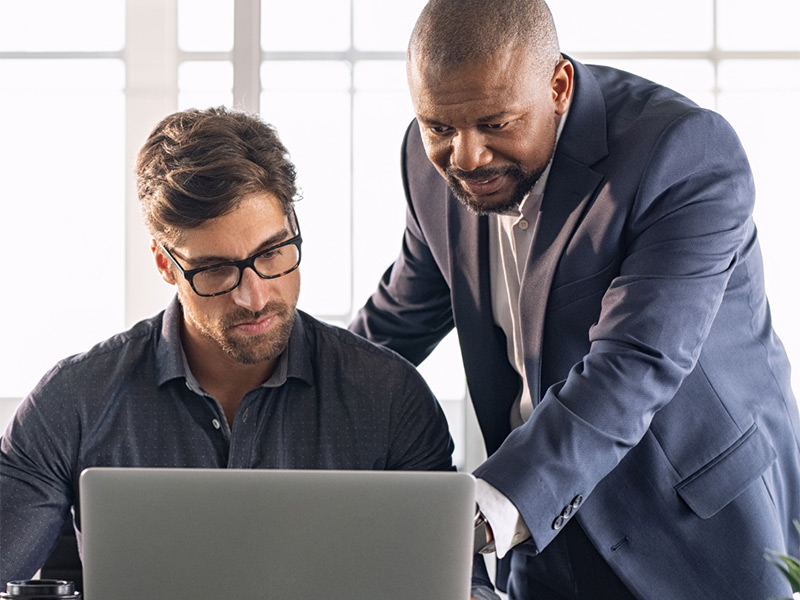 The Mindful and Emotionally Intelligent Leader
Learn essential competencies for sustaining peak performance, creativity and motivation in yourself & others – even in the face of extreme stress and challenging times.
Dive into the neuroscience of emotional intelligence, and learn about developing self-awareness and an authentic presence when dealing with your teams.
Attendee on Living & Working with EI in an Online World
Signing up the 4-week Emotional Intelligence program was the best decision ever! It helped me to understand better how human emotions work. It is an essential skill which helps to increase productivity and efficiency.
Attendee on Resilience Training Program
I just wanted to contact you to thank you for taking the time and effort to deliver this excellent resource. I have attended both of the last two sessions and I am really looking forward to the rest. I find this information invaluable in supporting my mindset when it comes to stressful situations. I really appreciate the work that you are doing here.
Josef Figa, HR Business Partner, Givaudan
Feedback on The Mindful & Emotionally Intelligent Salesperson was universally excellent – it was described by several of our senior salespeople as the best sales training they'd ever attended.
Joost Leerintveld, Fitbit Country Manager, Benelux
… very good, interesting and helpful … I have to say I am really seeing the benefits from it.
Sandra De Nóbrega
One of the best and most useful learning experiences. From the first session, this workshop offers reflections and tools that allow adding value to the personal growth and growth of organizations that can be intervened from the strengthening of their Emotional Intelligence. Beautifully presented, with relevant and updated data and accompanied by a team not only with high knowledge, but with the disposition and empathy of delivering response, while generating the best experience.

S.S. Muthhukumar, Executive Coach
I have seen many leaders struggling with EI and not being aware of the consequences for themselves and the people associated with them. I liked the webinar because the content was rich, and Deiric's explanation was simple enough to understand. Avoiding triggers, SCARF was a revelation. A BIG THANK YOU to Deiric.

Cherian George, National Health Service (UK)
I am already using it to spread the message of mindfulness and EI, thereby creating a more productive and pleasant working environment. The NHS in the UK is wonderful organisation that can improve by using EI and mindfulness, by all its employees, but in particular by those in leadership and managerial roles. I would highly recommend this programme to colleagues and others.

Joké Adenuga, Productivity Consultant
We're only halfway through this (Mindful Leader) program and I have already benefitted enormously. I have the vocabulary to describe what's going on in my mind (all those 'open tabs'). Sensing and becoming more aware of my emotions helps me to take control and act in a more thought out manner.

Wendy Wattrus, Financial Manager
This program has been such an important part of my personal development & growth strategy. The fact that I engaged in it in the first place was serendipitous. It has become increasingly obvious it was meant to be at this moment in my life. Thank you for all your time & valuable nuggets that have been added to my toolbox.

Christina Rodriguez
Since 15 March 2020 when lockdown began here in Spain, I have watched hours of webinars…some great…some crap. But today was the best in many ways, more engaging, more relevant, Deiric made us feel safe with what he brought into the room…sorry zoom. Where have you been all my life?
Want to learn more about the right development program for your teams?