A cutting-edge approach to EI
INTRODUCING GENOS GROW
A new learning platform shaping the future of EI. 
Genos Grow is a cutting-edge, on-demand, personalised, and interactive learning platform that helps people develop life-changing emotional intelligence skills anywhere, at any time. 
At Genos, we are constantly innovating to ensure organisations thrive in today's fast-paced and ever-changing world.
Empower your organisation with Genos Grow. Accelerate and deepen a culture of effective communication and collaboration. Grow a productive and psychologically safe workplace. Enable one employee or an entire workforce to develop their emotional intelligence anywhere, anytime. Gain access to expert coaching and facilitation support.

On-demand learning. Personalised Insights. Interactive development.
The Genos Grow Difference
Genos Grow is different from most other on-demand learning platforms because of its format – it is behaviour-based, self-other directed and personalised. At Genos International, we recognise that development is often a personal journey. That is why we have designed Genos Grow to be all about interaction and personalisation.
Within Grow you can interact with a coach, a facilitator and other people in your group, drawing learning not only from a qualified coach but from other people's real-world application of the content.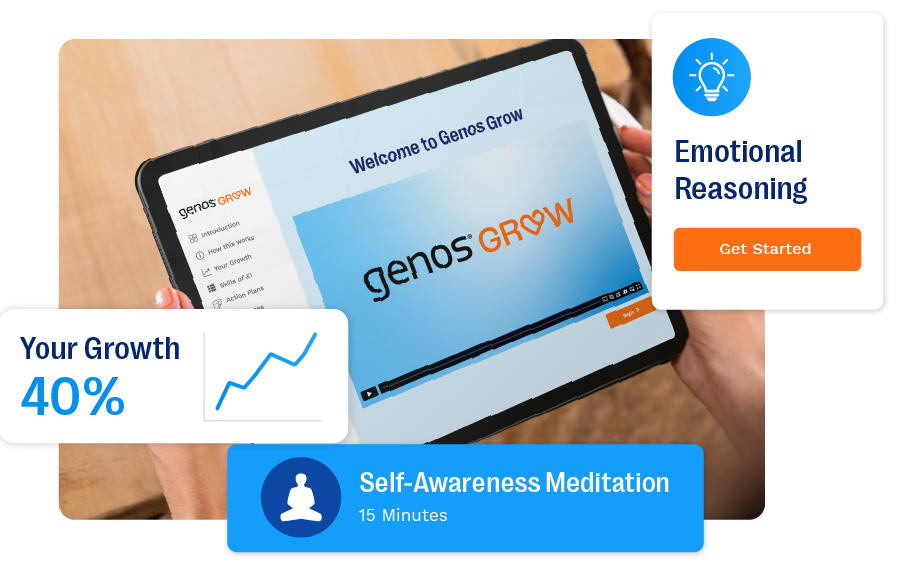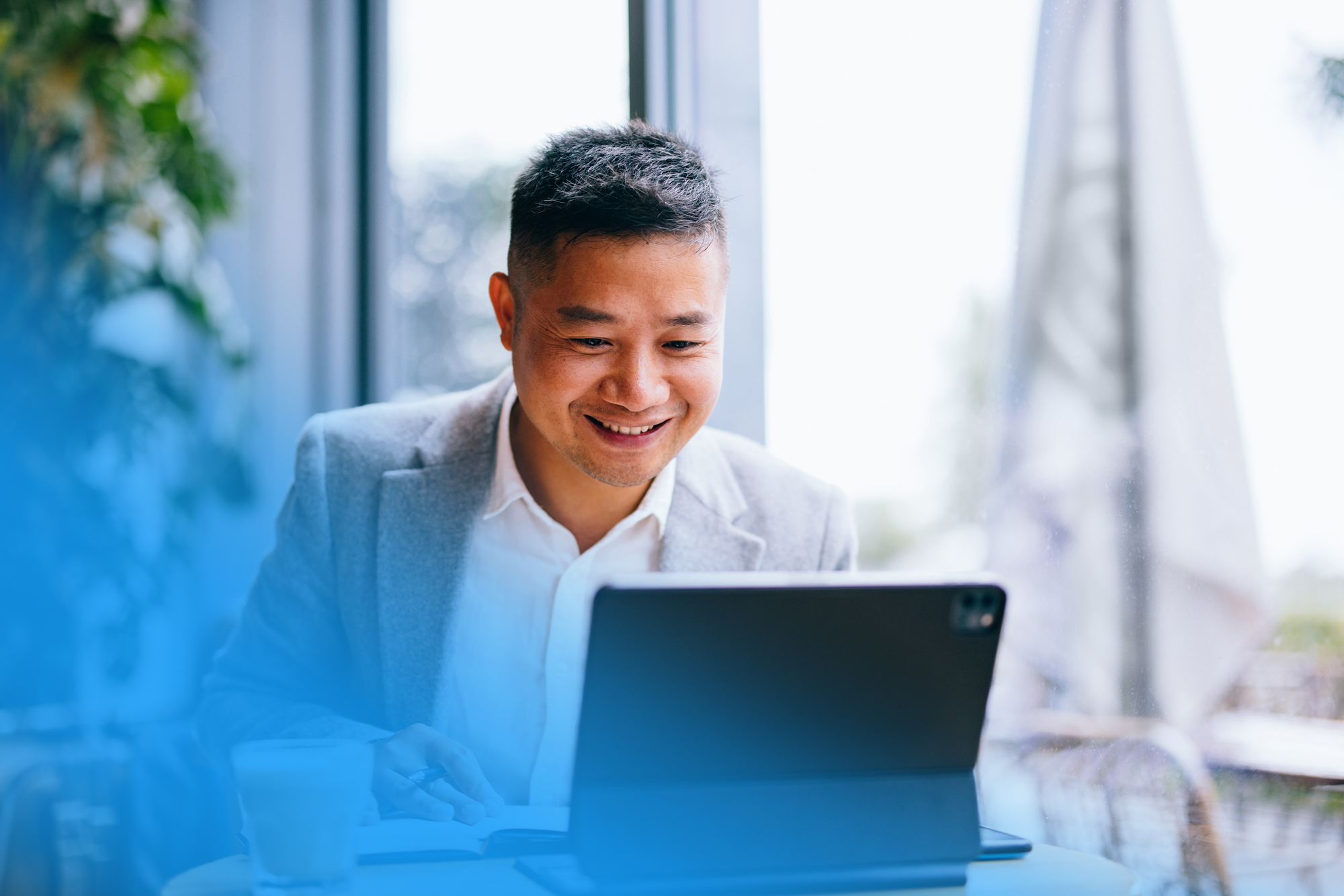 With Genos Grow the possibilities are limitless:
• Deepen and accelerate the development of emotionally intelligent behaviours.
• Enhance wellbeing, communication, and collaboration.
• Create happy, successful, and psychologically safe workplaces that attract top talent.
• Extend EI development beyond training sessions with on-demand, personalised learning.
Genos Grow is designed to develop the behaviours of Genos International's award-winning emotional intelligence model over a 6-month period. It has been built on the science of behaviour change and the power of marginal gains that over time lead to remarkable results.
Individuals can immerse in a transformative learning journey on their own, in a group with a facilitator, with a colleague or their boss, or 1-on-1 with a professional coach.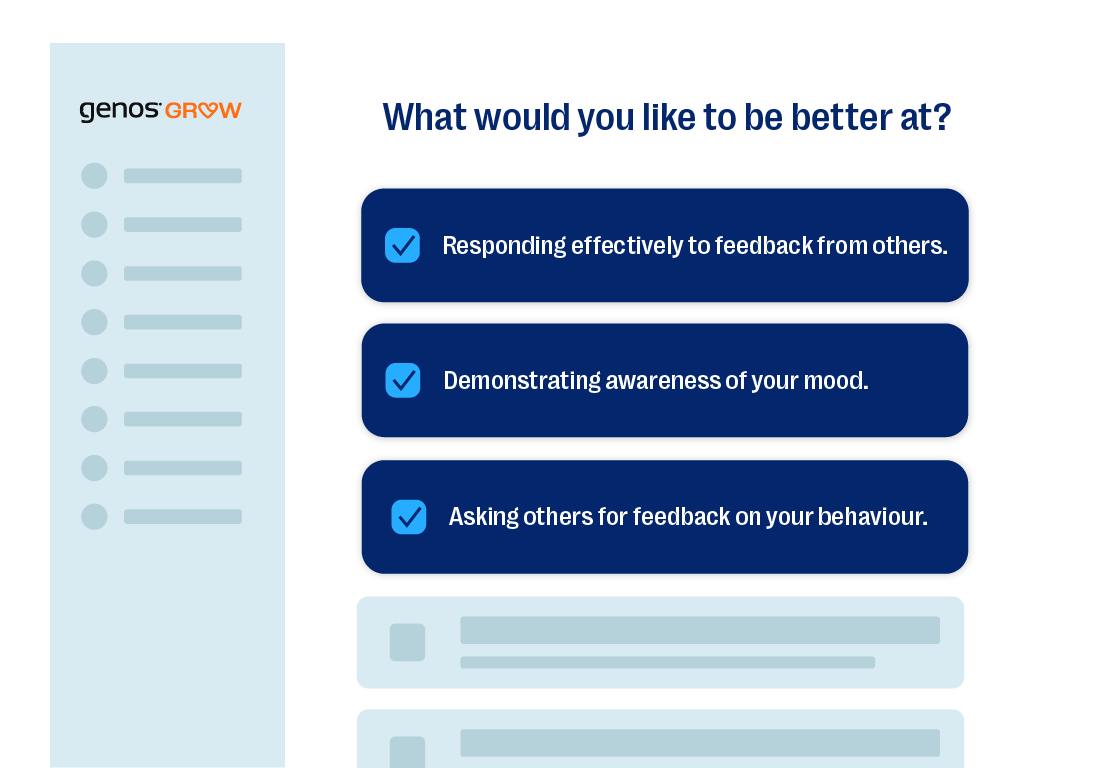 Personalise
Users select behaviours they'd like to improve, establishing ownership from the outset.
Grow
Drive behaviour change through integrated nudges, and maintain engagement with inspiring resources, meditations, and videos.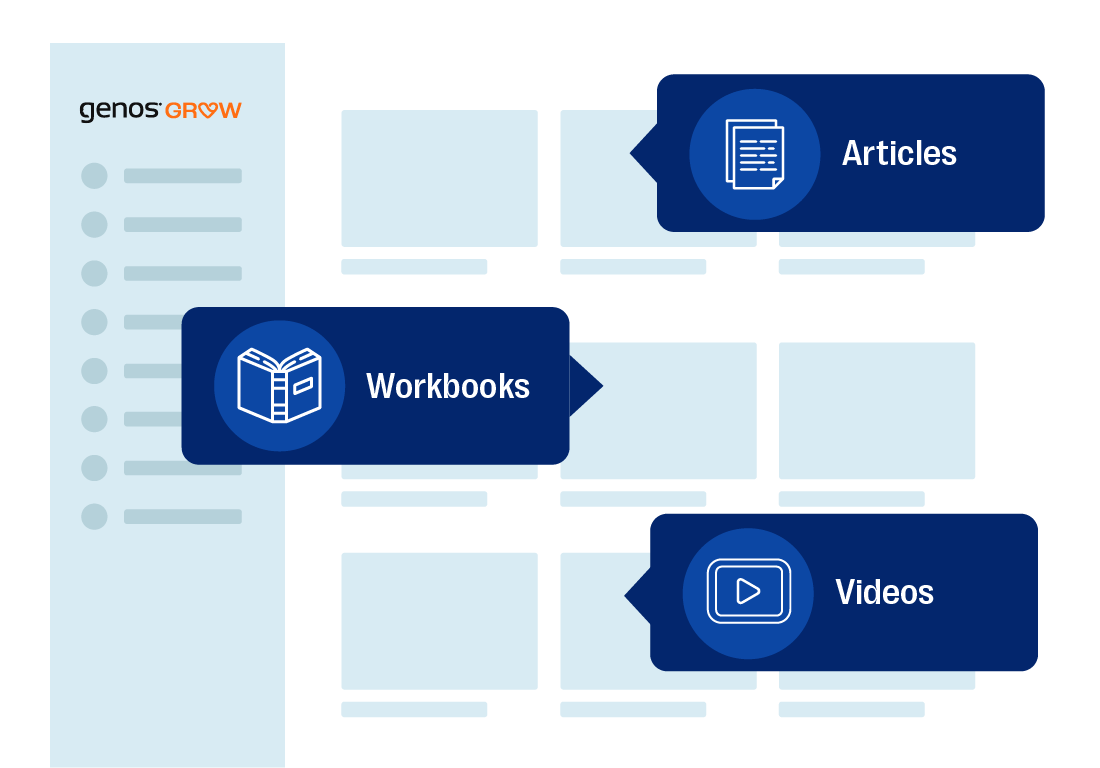 Plan
Expertly curated content and developmental insights help users create a personalised plan to enhance their selected behaviours.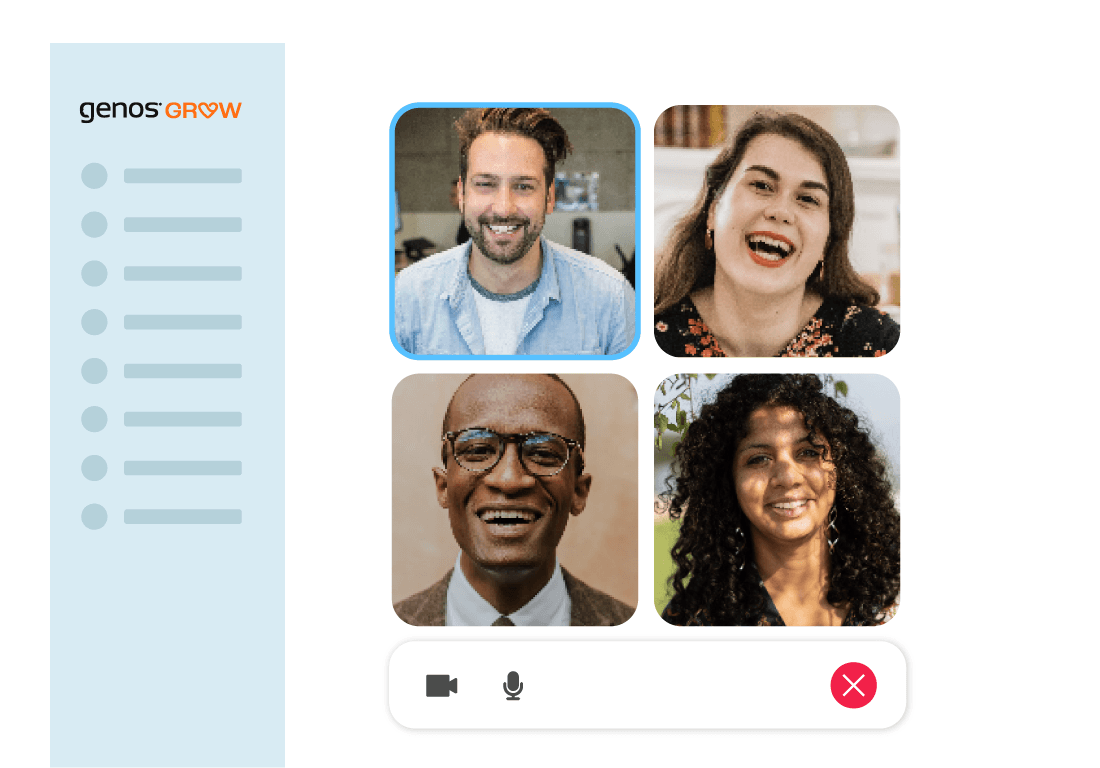 Nurture
Enable users to access virtual group or
one-one coaching, by appointing an expert coach or facilitator.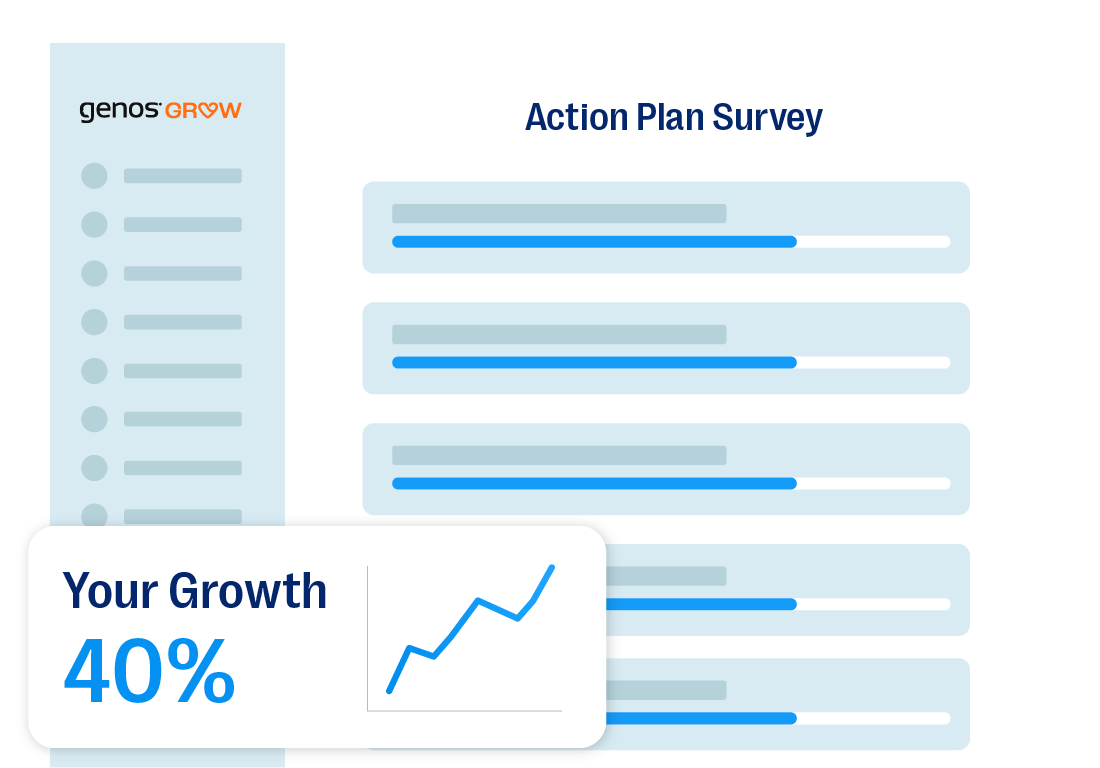 Measure
Track improvements in wellbeing and relationships from their first login to their last.

Want to try Genos Grow for yourself?
Total Views: 573 ,