Emotional Intelligence
Selection

Report
Hiring for emotional intelligence.
Many successful organisations focus on emotional intelligence in the first stage of the employee lifecycle. These organisations are preparing for the increasing demand in emotional intelligence skills in all positions and at all levels. According to the World Economic Forum, emotional intelligence is one of the top 10 most important job skills for 2020 and beyond.
The Genos Emotional Intelligence Selection Report is the best measure of how often a candidate demonstrates emotional intelligence in the workplace. The report allows hiring managers to utilise EI measures as an additional means to making the best possible hiring decisions. The report offers them a unique interview guide to support hiring more emotionally intelligent candidates.
The Genos Selection Behaviour Report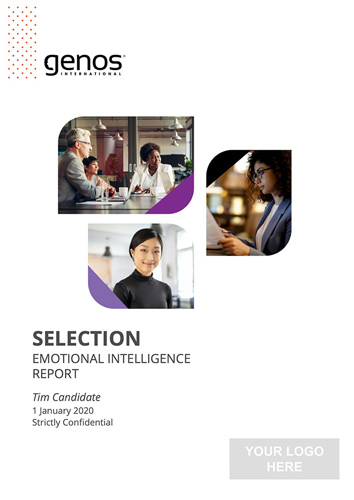 Genos Selection Assessment
Published psychometric studies have shown that scores on the Genos assessment meaningfully correlate with a number of important workplace variables. The higher people score on the Genos assessment, the higher they tend to also score on measures of: 
Workplace performance
Leadership effectiveness
Sales and customer service
Resilience
Teamwork effectiveness
Employee engagement
In the initial screening, hiring managers can utilise the Genos Selection Report to review the level of a candidate's emotional intelligence. Combined with other selection best practices and processes, candidates are interviewed and/or complete role-play-based simulations.
Successful candidates can then be onboarded with a Genos EI Self-Assessment to introduce them to their behaviours. Organisations can then utilise the suite of Genos Workplace and Leadership Development reports and EI Enhancement Programs throughout the employee lifecycle.
The Genos Selection model comprises a set of seven emotionally intelligent competencies. These competencies represent skills and behaviours, based on underlying abilities and experiences, that are measurable and observable. The Genos model captures the workplace skills and behaviours that manifest from emotional intelligence abilities.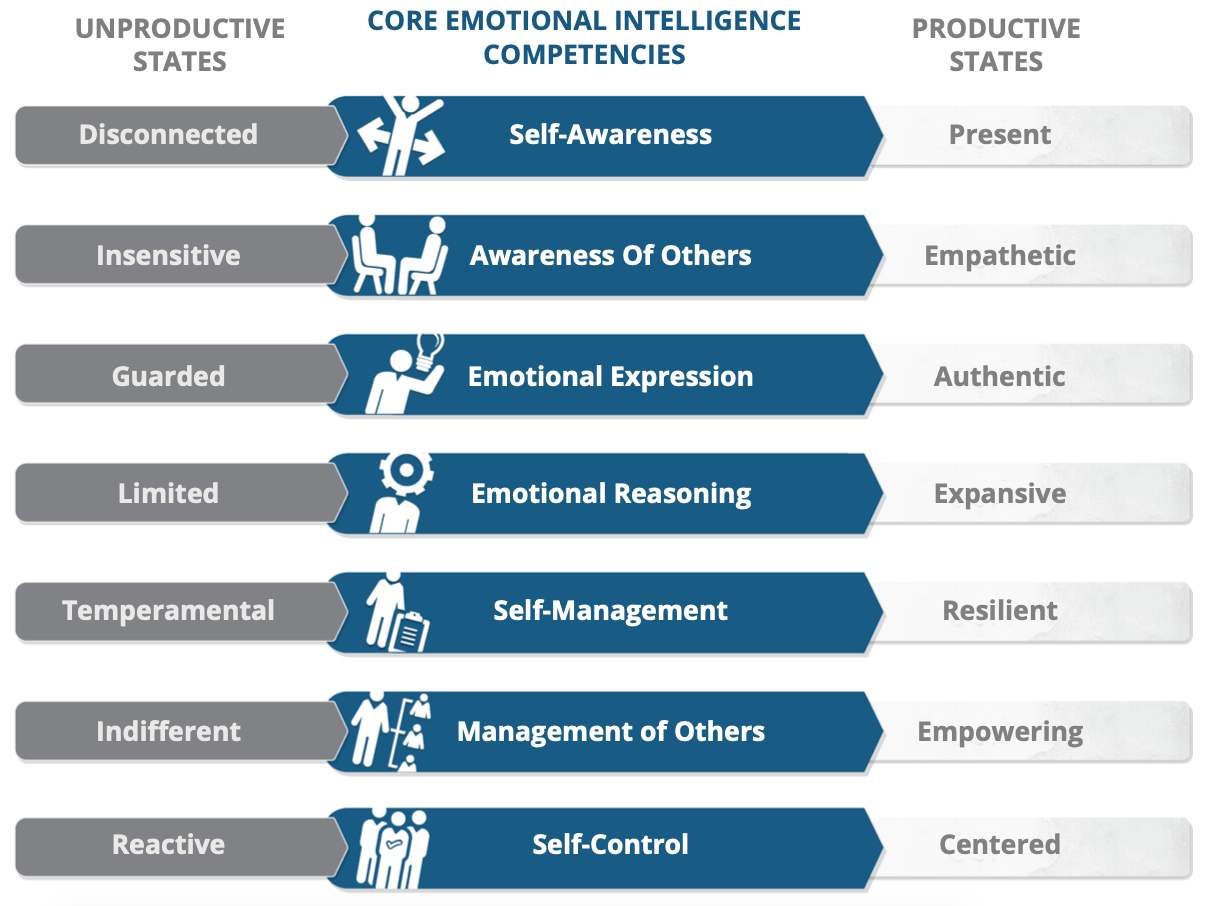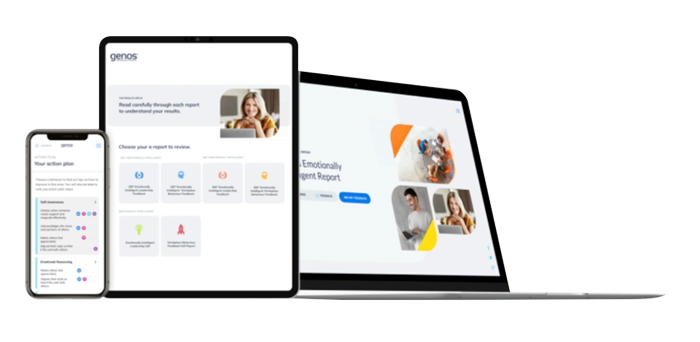 Extensively researched and validated model and measure.
Each assessment provides a Selection Report for the hiring manager and an optional candidate report if needed.
Results are presented in an engaging and readily accessible format with behaviourally-oriented recommended interview questions and evaluation guides.
The simple and secure administration platform makes set up easy and survey is timed, providing candidates with 30 minutes to complete.
Includes sophisticated measures of manipulation, inflated scores and inconsistent responding, and adjusts scores accordingly to ensure meaningful results are provided.
Candidates can complete surveys on their phone, tablet, PC or Mac, anywhere, at any time.
Results are available immediately upon completion.
Get in contact today to learn more about hiring for emotional intelligence.
Total Views: 894 ,