Staying Resilient in Challenging Times
The Coronavirus pandemic has changed the way we work, possibly forever. Psychologists and researchers state that returning to a vastly changed workplace and learning to live with whatever 'new normal' presents itself will be even more demanding upon people's mental well-being. It doesn't matter how talented or capable we are, we are all being stretched in ways we've never been stretched before. Maintaining good mental health & well-being in these times is vital – and the time to build that sort of resilience is before it becomes a critical need.
Learn more about hosting a resilience program from Genos International. We focus on research-driven strategies for building the resilience needed to thrive during challenging periods.
This program builds into a powerful toolset for building the resilience to deal with the stress of challenging times – even long after the pandemic has ceased to be the greatest challenge we face day-to-day. Modules can be customised and delivered in stand-alone sessions, but we recommend a combination of at least 4 key modules that are most aligned with the needs of your teams.
What's the Learning Journey?
Transform Your Stress Mindset
In this fast-paced workshop, we deep dive into the 'new science of stress' that shows how you can harness stress as a positive force for change – one that is energising rather than debilitating for you.  By the end of this session the way you experience stress will have changed.
4 Simple Steps for Dealing with Stressful Moments
In the current climate, stress is an ever-present threat to our peace of mind and focus. In this session, learn a practical 4-step 'in the moment' process for dealing with stressful situations effectively – stopping them spiralling into anxiety, worry and stress.
Building Focus, Concentration, & Inner Calm
In this workshop you'll dive into the science behind mindfulness and learn a simple practice for reducing the 'distractibility' and anxiety that is the norm in periods of great change – helping you to build the sense of 'inner calm' that is your best inoculation against runaway stress.
Using Gratitude to Cope with Challenging Times
Explore the research behind gratitude as a way of coping with stress and learn two powerful practices. This masterclass is supported by a unique app that will help you to develop an automatic and natural sense of gratitude for all those blessings you enjoy – but often lose sight of in difficult times. Previous participants report an immediate lift in their spirits and mood from the simple practices introduced in this brief session.
Taming Your Inner Critic
Especially in stressful times like these, we allow the voice that gives a generally negative running commentary on everything we do to say things to us that we wouldn't allow anyone else to say. Learn some simple techniques for managing your Inner Critic and quietening that critical voice when it threatens to undermine your peace of mind.
Dealing with Worry
In this module, discover why you worry and why you can't outrun, out-think or outsmart it – but how you can manage it. Starting from the 'What if' question that is the genesis of all worry, we'll help you learn how to get your worry back in proportion and to minimise its impact on your life.
Psychological Safety & Inclusion
Uncover the deep research that shows the measurable benefits of building psychological safety in teams (essentially the freedom to take risks in a team environment without feeling insecure or embarrassed). This module will first focus upon expanding the understanding of the neuroscience of Emotional Intelligence, building that model out to show how a leader's emotional intelligence is the key driver of psychological safety, trust and inclusion in the group – and how psychological safety is a natural outgrowth of the emotionally intelligent way of 'showing up' demonstrated by the group leader.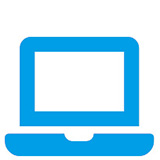 Access to our mindfulness, meditation and journaling apps to support your personal development journey.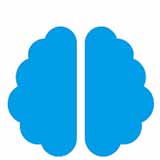 Post-program continuity program with series of emails, reminders and additional practices.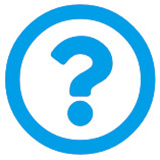 Join us for a 4 week check-in session to connect with colleagues and share how you've applied the tips and techniques from the program.
Optional Additional Program Support
Customised and co-branded landing page – we'll create a lovely co-branded webpage where you can direct teams to sign up featuring details on your upcoming program
Management of registration and administration of program – we'll host your sign up and communications to attendees
Promotion support – we'll create a series of marketing flyers, imagery and posts to encourage buy-in from team members you can share internally.
What are People Saying about this Program
Resilience Training 7
"This has been valuable, especially in the tough times… and it's great to see how feelings change, mostly for the better. I highly recommend this program!"
Resilience Training 6
"This has really raised my mood today and put perspective on what is important in our lives."
Resilience Training 5
"Absolutely amazing course. Very helpful and so many great practices to incorporate and help further my life and well-being."
Resilience Training 4
"By far one of the most valuable programs I've had the privilege of attending. THANK YOU!!"
Resilience Training 3
"This program could not have come at a better time. Thank you for reminding us of what is really important… for that I am truly grateful."
Resilience Training 2
"Today's session was excellent. It has really started to make me begin to rethink my whole mindset on work stress."
Resilience Training 1
"This has made a real difference in my day-to-day life. I especially needed the self-compassion reminder and exercise and you have given us so many tools to take away for the future."