 Become a Genos Certified EI Practitioner and differentiate your business, adding a new source of residual income
Dramatically improve the productivity and performance of your clients in a measurable way
In today's highly competitive marketplace of coaches, consultants and trainers, it can be difficult to stand out from the crowd.
If you're not growing your client base quickly enough, or making the income you feel you're worth, you need to differentiate your business.
With Genos International and our suite of world-class Emotional Intelligence assessments, you can have a powerful impact on your clients and boost your business offering.
By partnering with Genos, increase your revenue, engage more prospects, and set yourself apart from the competition. You'll also earn substantial margins by integrating Genos products into your own business services.
Benefits of being an a Genos Certified EI Practitioner
Attractive margins: build residual income by adding world-class products to your client offerings
Differentiate your business: make yourself stand out from your competition with our world-class Emotional Intelligence assessments and training offerings
Open doors to entirely new clients: anyone who's interested in employee engagement, productivity, or more effective teams is a prospect
Increase revenues with existing clients: bring an entirely new offering to existing client
Expand your range: Genos products drive coaching, consulting & training opportunities
Superior support for growing your Genos business – Genos Fast-Start Program and Genos University
Proven model – more than 1500 partners worldwide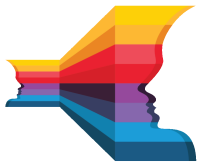 Interested to learn more?